Welcome!
Welcome to my website - please feel free to browse and, hopefully, enjoy some of the images. Thank you too for helping to push this site to well over half a million views! When I originally set it up I would never have predicted that so many people would be interested in my efforts.

By clicking on the various tabs at the top you can find out a little about myself and how to contact me if you wish. The tabs at the side will take you to the various galleries. Generally speaking, the images at the top of each page are the more recent.

The pictures themselves are a curious mixture of pictures taken for camera club competitions, snaps from my travels and images I took simply because I wanted to!

If you enjoy the images, please consider leaving a message in the guestbook.

Best regards and happy snapping!

Mike Dales

PS - I have recently retired and moved to Bristol. As well as being an A list judge (Surrey PA and South London Fed), I give talks to camera clubs (An Evening with Mike Dales, etc). For further details please phone me on 07952 231723.


Mike Dales's gallery contains 220 photos.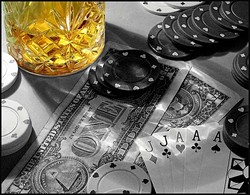 Gallery
Picture Gallery

(Contains 38 photos)
General gallery of work - newer material is at the top
Baptisms at Victoria Park - 3rd June 2018

(Contains 12 photos)
Images from the baptisms of Amy, Dave and Margaret. I am happy, on request, to provide low res images (for Facebook etc) and higher res images (for printing).
Travels Abroad

(Contains 56 photos)
Travels abroad
ARPS Images

(Contains 16 photos)
Images from the London Underground which resulted in the distinction of "Associate of the Royal Photographic Society" (ARPS) in March 2008
LRPS Images

(Contains 11 photos)
A portfolio of images which resulted in the distinction of "Licentiate of the Royal Photographic Society" (LRPS) in March 2007
Experimental Work

(Contains 32 photos)
Experimental work, mainly using Photoshop or other software
Meditation Project

(Contains 28 photos)
An ongoing collaborative project to create a book of images and meditations
Odds 'n Sods

(Contains 27 photos)